Kelly and I both had official business to tend to in Northern California—myself for engineering projects and Kelly for her patented invention called Trunk Locks. But we were out there long enough to have a great mini-vacation—particularly in San Francisco. We got to spend only a day in San Fran, but it was enough to see why Tony Bennett would croon about how this city high on a hill was calling out to him.
We motored through the city in a growling Ford Mustang, which made us feel like we were in the movie set for Bullitt. And if cresting hill after hill (some steep enough to give the illusion that we were about to drive off a cliff) wasn't enough to make us feel like Steve McQueen, then this scene certainly did when a Dodge Challenger popped up from behind while Kelly was piloting the 'Stang through "Crooked Street."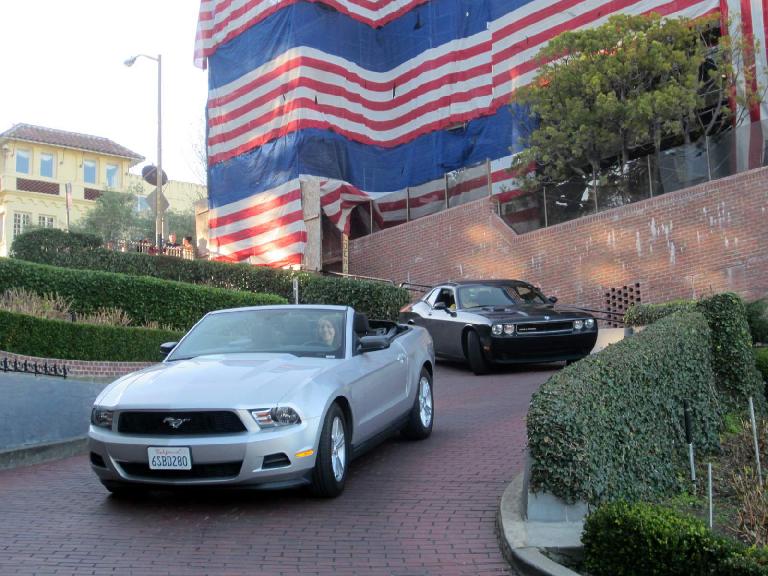 And just like Steve McQueen, we ended up making a run to the coast, specifically over to the Cliff House where we had an all-American meal at a little 74-year-old diner called Louis', explored the Sutro Bath Ruins and Cave, and enjoyed a stunning sunset in what has to be one of the most romantic hot spots in all of Northern California.
Eventually the sun dipped below the horizon completely and the city was enveloped in darkness, so we cruised over the Golden Gate. On the northern side, we took in another breathtaking view, this time from Sausalito: the San Franciscan lights juxtaposed with one of the world's most iconic suspension bridges.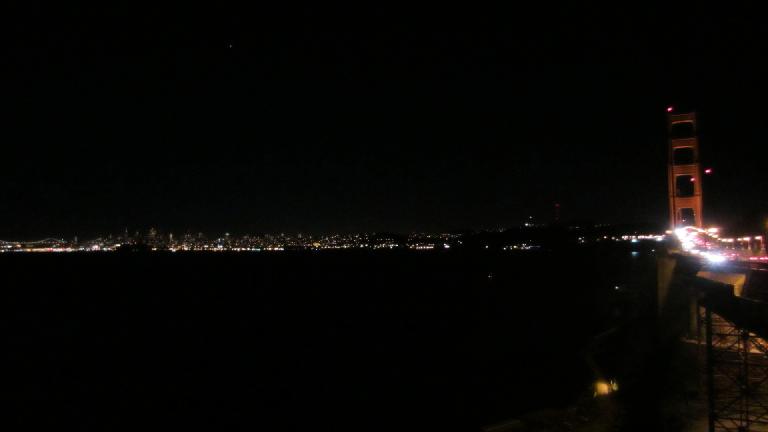 Afterward we had some great times in Stockton, Davis, and Palo Alto, but the tone of our mini-vacation was already set. Like Tony Bennett, we had left a little bit of our heart in the city by the bay.