MG Roadsters Since the Last MGB
In February, we were a few blocks past London's Picadilly Circus when my girlfriend exclaimed, "Look, MG!" Before wandering into the MG car dealership, I stared through its window. A gold MG TF seemingly stared back with insect-like eyes. The car looked forlorn despite being "The Queen's Golden Jubilee MG TF, the 1.5 millionth MG."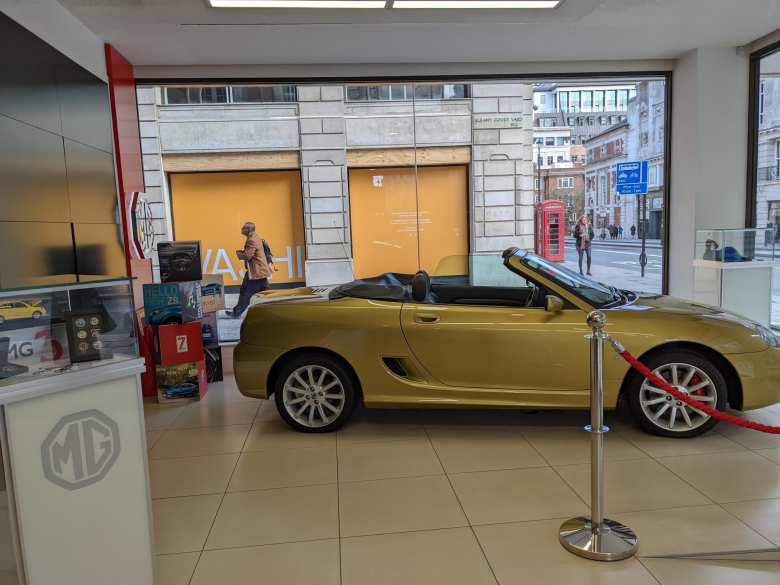 The rest of the featured vehicles were crossover SUVs, two of which were electric. But there was a corner of the dealership devoted to MG's heritage. It reminded when the iconic octagon was used exclusively on sports cars. Post-World War II, MG was "the sports car that America loved first." The MG marque was as synonymous with fun, sporty machines as Porsche.
The 1962 – 1980 MGB was even the world's best-selling two-seat roadster before the Mazda Miata was born. I remember seeing two bright blue MGBs on my daily 75-minute bus ride to middle school in the late 80s. They were of the rubber-bumper type, strangled by emissions controls and riding an inch higher than intended to meet federal bumper height standards. But they must have made an indelible impression on me because my first car was a chrome-bumper MGB. My second was too.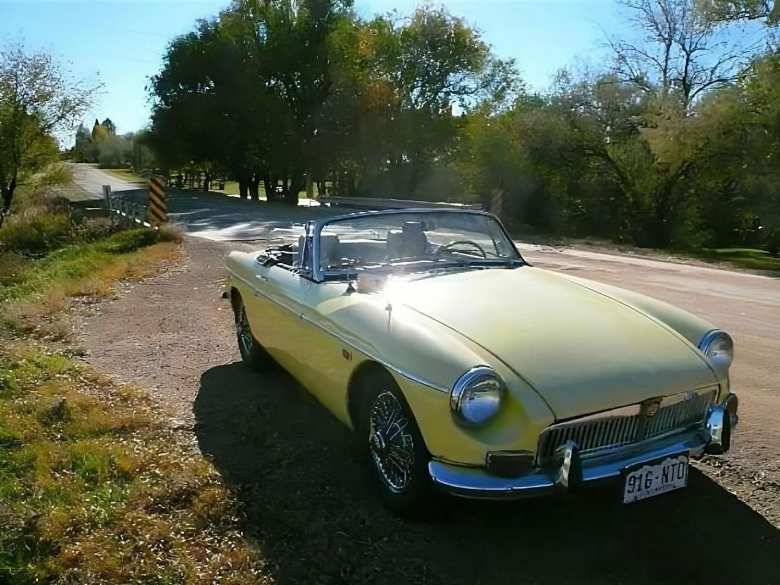 I loved MG so much that in 1991–11 years after the MG roadsters went out of production–I sketched what would be the "MGD" if MG started making roadsters again.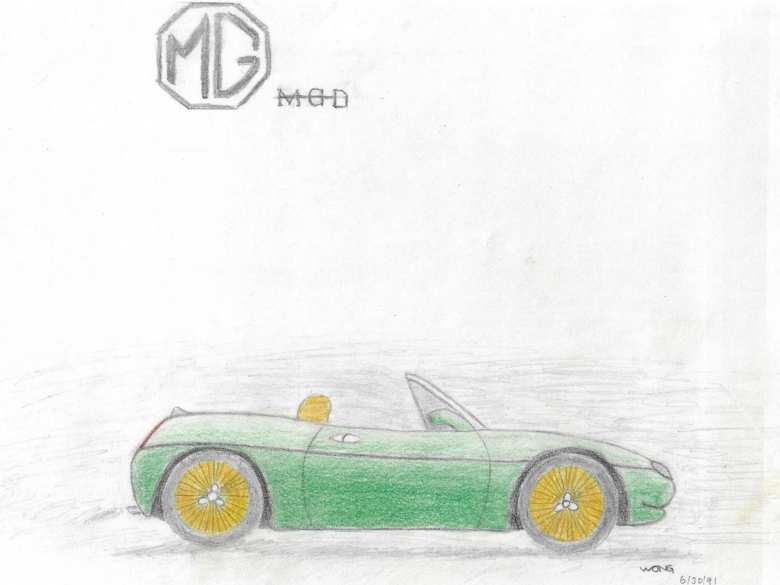 Two years after that, hallelujah! MG started producing a new roadster. Well, sort of. It was more of a revival of the old MGB but with a Rover V8, plastic bumpers and sills, flared fenders, a rich English leather interior, and a price tag to match. The suspension was still of the 1962 design that was ancient even back then. MG built 2000 examples of the RV8.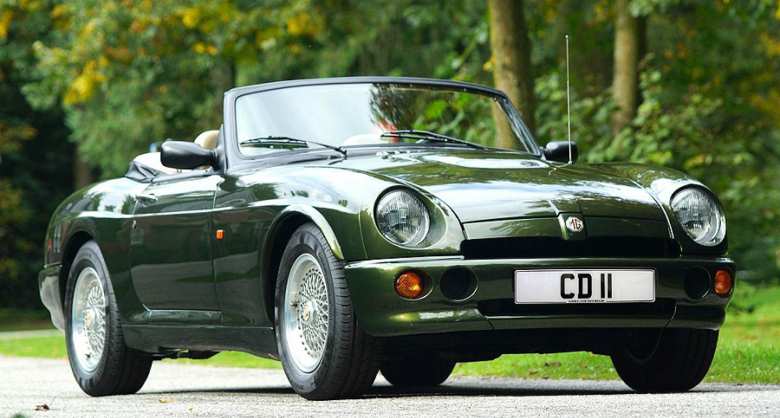 After BMW purchased MG Rover, there was an infusion of cash to bring out the mid-engined MG F in 1995: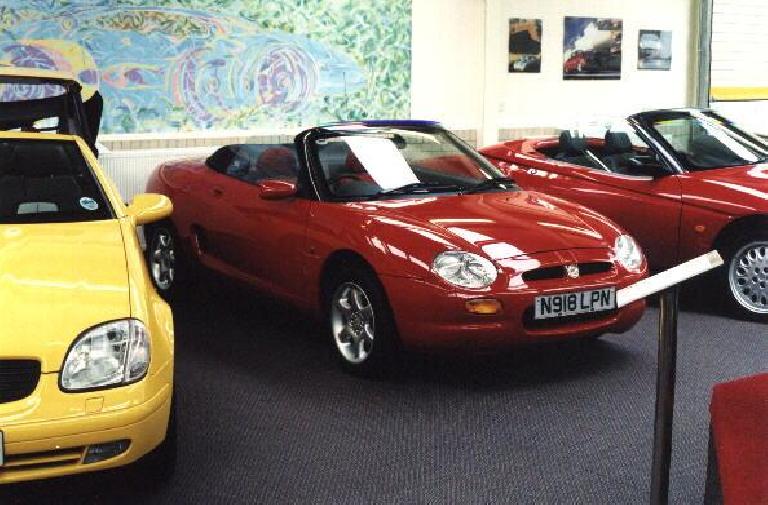 But notice how it looks nearly identical to the 2011 MG TF that I saw in the London dealership? The timespan between the first MG F and the last MG TF was 16 years. During that time, MG's new owner SAIC Motor of Shanghai merely recycled the MG F's design. Then SAIC gave up on roadsters altogether.
So since the last MGB and my MGD concept, MG had produced only two roadsters: the RV8 and the F/TF.
Now could be a good time for MG to return to its roots. Currently, there are no electric sports cars on the market. The only electric sports car ever produced was the limited-quantity, Lotus Elise-based first-generation Tesla Roadster. Elon Musk's company never intended it for mainstream consumption. Wouldn't it be great if MG focused on building "the electric sports car the world loved first?"
Or not. Nowadays, even Porsche is churning out crossover SUVs instead.
Update August 2, 2022
Woah, it's almost as if MG had read this post. The company just unveiled its Cyberster electric roadster concept! It looks nothing like the cars above, including my old sketch. But there is hope that a new MG roadster will be coming to market within the next few years after all.
Update July 8, 2023
It appears the Cyberster is really coming. It is scheduled to make its global debut at the Goodwood Festival of Speed this month. A prototype will even participate in the hill climb competition twice a day.
The external design is practically finalized, but the interior is still being tweaked. Pricing is rumored to be north of £50,000. See Car Magazine for more details.