Welcome to the page dedicated to Goldie, my cheery "Pale Primrose" '69 MGB! We were together from November 1995 to November 2007 and had so many adventures to speak of. Notable accessories include genuine chrome wire wheels, luggage rack, tonneau cover, wooden center console and aluminum cylinder head. And yes, she does have a stow-away hood, although she prefers going "topless"…
I was the third owner of the car. Until 1999, Goldie was driven daily and at times up to 16,000 miles per year. She defined the beginning of an era for me—one of fun, freedom, and passion.
In 2002 I rebuilt her engine and although she got a lot more rest afterwards, the adventures continued. We even did a highly eventful, 1150-mile, 25-hour road trip in 2006.
We ultimately parted ways due to my twin goals of simplifying and becoming more eco-friendly, but I will never forget my MG. Not to mention, her spirit lives on in her replacement of sorts, a 2003 Buell Blast.
Custom Wood Dash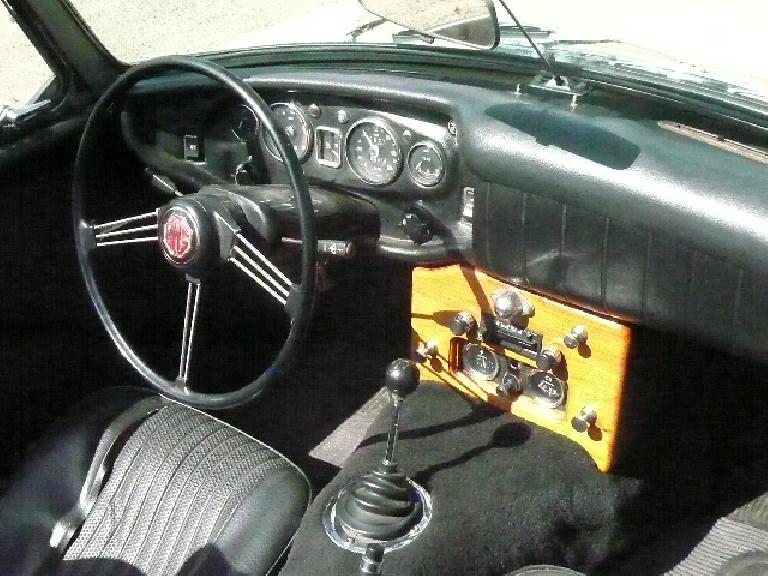 The wooden center console was custom handcrafted by the previous owner, Leonard Baird. It looked like he used oak that was one inch thick, some varnish, and reliable military-style pull-switches to replace some of Lucas'. The console was carved neatly for a functional AM/FM stereo/tape player that looks original for 1969. The console never cracked, and it could easily pass for stock—a tribute to Len's woodworking skill and craftsmanship.
Back Seat from MGB/GT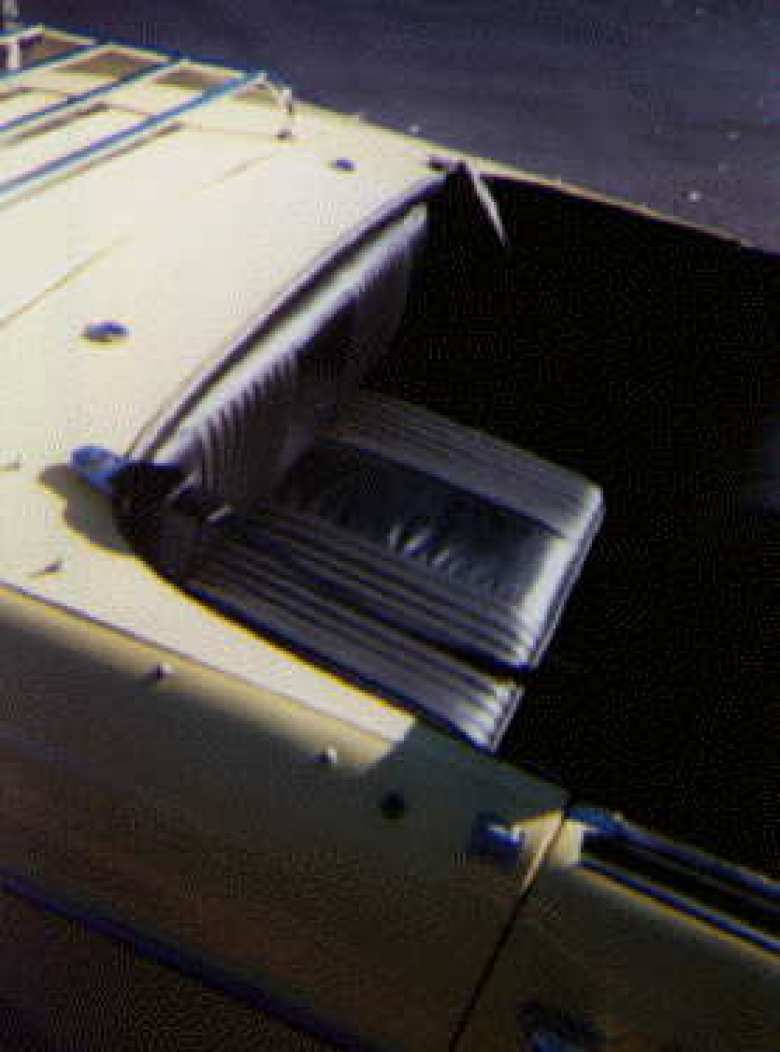 The previous owner installed a backseat from an MGB/GT. Amazingly, it fits perfectly in there. Also note that there is some legroom back there with the passenger seat all the way up! Unfortunately, the person sitting on the back seat will be looking clear over the windshield.
I ended up removing the rear seat entirely for easier access to the battery. It also left more room for groceries on the parcel shelf. Indeed, someone could fit better (lower) in the rear without the BGT seat in there. My friend Venus rode back there a lot while her friend Jennie was visiting, and she'd sit on the parcel bench with her legs stretch out sideways.
Custom Plates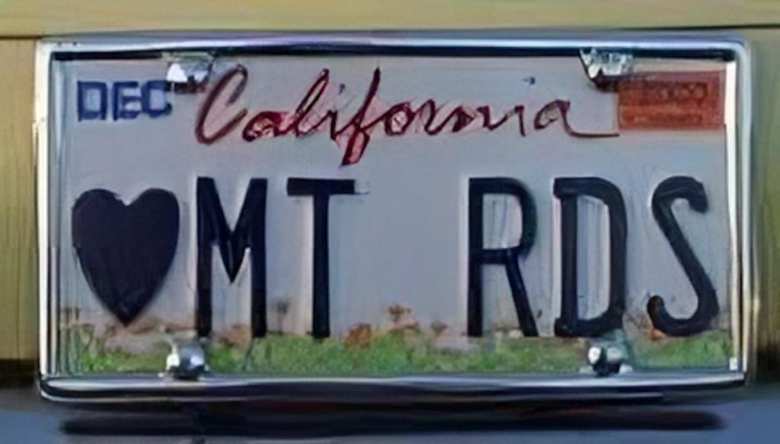 Because she "loves mountain roads," "loves empty roads," and "loves mountain rides" (when she brings me to cycling events)! These plates benefit Kids' Safety Programs throughout California.
Original 1969 MGB Handbook (Owner's Manual)
Scanned .pdf of the original 1969 MGB Handbook (17.8 MB)