Recently, in between the soft, piano-accompanied jazz melodies by Diana Krall and the overplayed pop songs that stretch their artists' vocal cords to their climatic limits, the tunes piping out my home sound system have typically been mid-to-late 90s rock. Nostalgia for my college days? Hardly, considering in between term papers, problem sets, exams and office work, I barely had enough time to eat and sleep, much less listen to music. And when I was playing some background music while typing on one of the dorm computers, it usually was of the faux-country variety. Think Shania Twain or Garth Brooks. The only contemporary rock I heard back then basically boiled down to Alanis Morissette, which a college roommate would play interminably on "repeat" mode while screaming "it's not fair… to deny me… of the cross I bear that you gave to me."
What, then, had converted me into a 90s rock fan as of late? You can attribute it directly to the annual food festival, the Taste of Fort Collins.
Somehow each year this mid-sized city of 140,000 people has been able to obtain popular national musical talent each year for its annual June festival of local eats. Two years ago there was Sugar Ray; last year Gin Blossoms and Soul Asylum blasted the stage. Headlining Saturday and Sunday for this year's event were Third Eye Blind and Steven Page, formerly of the Canadian alternative rock band Barenaked Ladies.
Due to work, I came out only for the Third Eye Blind concert. I had been listening to playlists of the group on You Tube for most of the previous week and hence was familiar their most famous songs. Initially at the concert I was a bit unmoved that the band seemed to be playing only filler material—which I suppose should be expected when they're playing for one hour and forty minutes—but eventually, they played their Billboard topping hits and got the crowd into a frenzy.
The highlight of the show was when in the middle of a song, Stephan Jenkins (lead vocals) invited a crowd member named Chris on stage with his guitar. Jenkins noted that never before at a concert had he seen a person like Chris actually bring a guitar to strum to each song in the front row of the crowd, so he invited the Fort Collinser up to jam with the band to the tune of "Jumper."
It is hardly an exaggeration to say that at that instant, Chris was one of the most excited persons in the world jumping around and strumming his guitar like a true rock star.
After the song was over, Chris had Jenkins sign his guitar. It was definitely an experience he'd remember for the rest of his life.
Topping off the event for evening for Leah, Faith and I was eating good food at the festival. They got some Indian curry and naan while I stood in line for a combo plate of Pad Thai, chicken and egg roll from a both manned by the local restaurant Thai Pepper.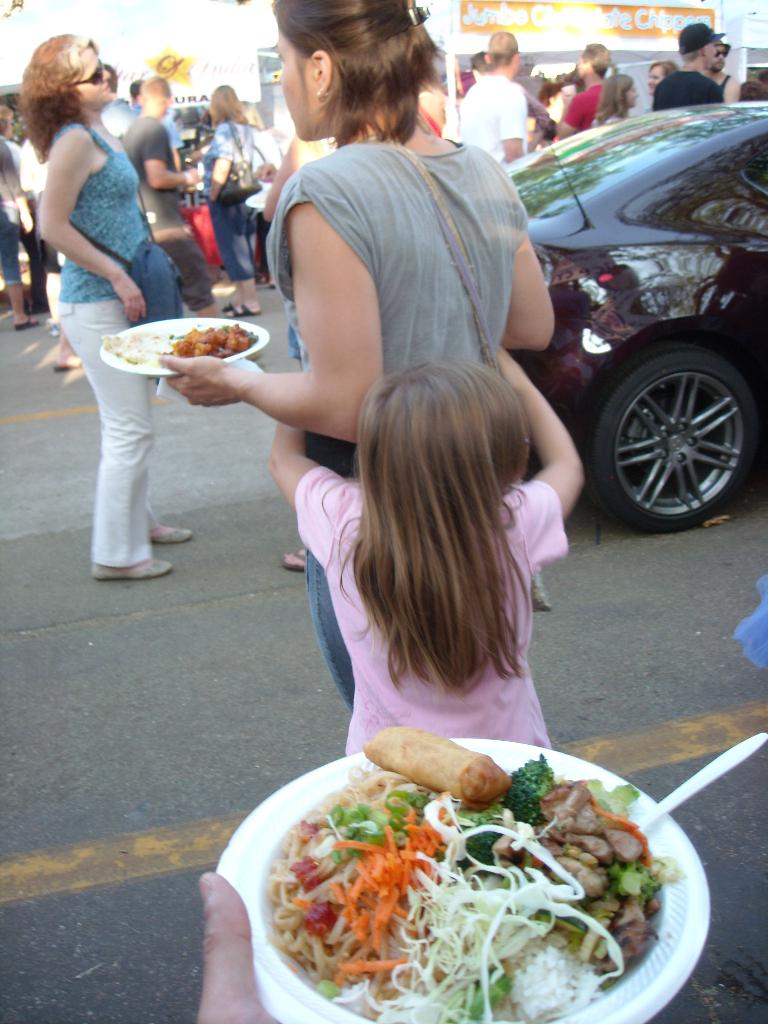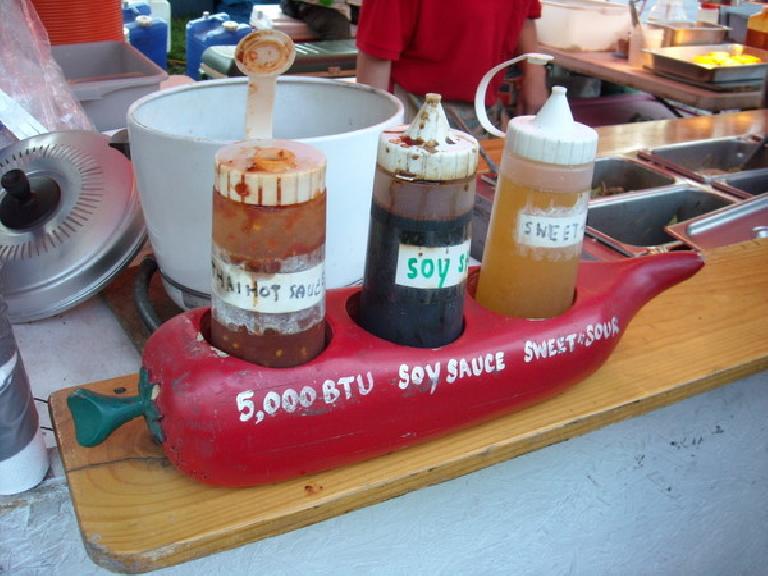 Weeks afterward, I have still been in a 90s-music listening mood. I wonder who will headline next year's event. Maybe Fort Collins can get Alanis Morissette to come out some time.
Steven Page Concert
I wasn't able to make it out to the Steven Page concert on Sunday night, but Leah did. She mentioned something about him getting drunk and then unplugging so no one could hear him. (Turns out there were power problems midway through.) Sounded like fun though!