I was not planning on returning to Paris this year since I was already there in March, but when looking for a flight to Vienna, I encountered one with an eight-hour layover in the City of Lights. Perfect.
Well, almost. Turned out a few hours after I left Colorado, Denver got pummeled by an early season snowstorm, and the flight got delayed by nearly an hour. So then the layover was seven. Factor in an hour to get to central Paris by train from Charles de Gaule International airport, and an hour back, there were only three "free" hours.
My first stop was at the Notre-Dame. This historic Catholic church caught on fire only a few weeks after I last visited it, so I wanted to see how it looked like now. Reconstruction, which will take several years, is already under way. It actually looked better than I had envisioned.
Since I had not eaten in about 12 hours (I slept on the 9-hour plane ride and Norwegian doesn't serve complimentary food anyhow), I then looked for food. My original intention was to grab a bite to eat at the Mediterranean restaurant on Rue de Boétie that my friend Angie and I went to in March, but didn't have enough time. So I picked up a salmon salad at Pret à Manger, a "ready-to-eat" British restaurant chain (despite its French name) that Angie introduced me to in London. I could see why she was a fan: the food was healthy, relatively inexpensive, quick, and tasty. Would love it if there were these restaurants in more than a handful of U.S. states.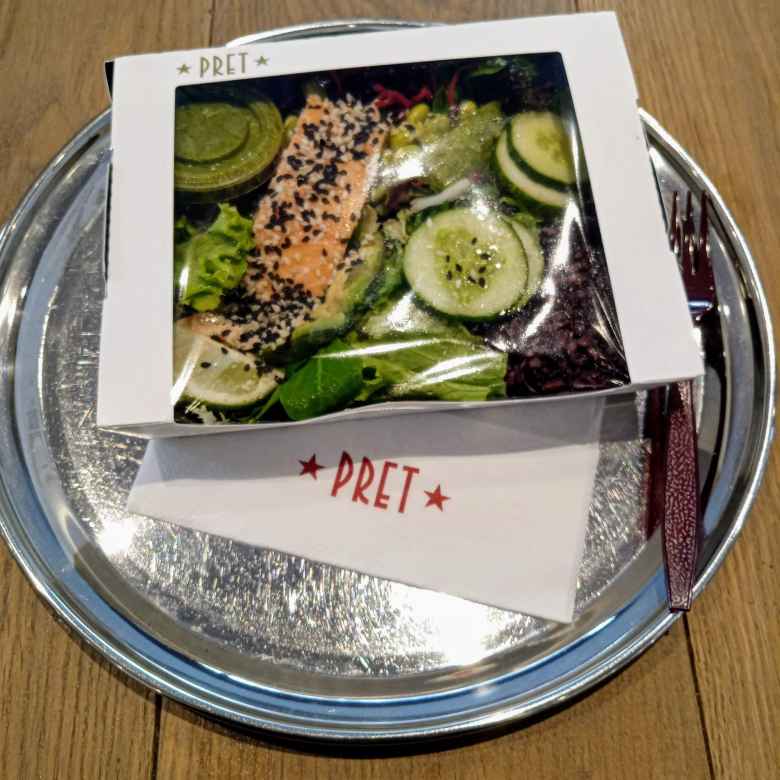 Then I went to the BMW showroom at George V south of the Champs Élysées. In March, I tried going there but it closed early in preparation for weekly Yellow Vest protests and potential riots. This time it was open.
Featured prominently out front were BMW's two all-electric vehicles, the i3 and i8. The i8 looked especially good in orange.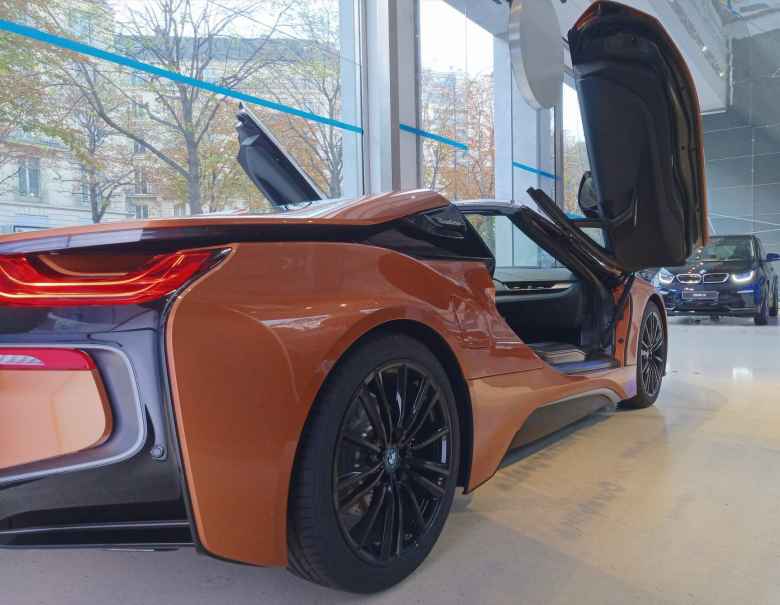 The rest of the showroom vehicles, however, were SUVs. Personally, their bicycles interested me more than those, including their "Limited Carbon Edition" Cruise M Bike (1462 euros) and BMW Cruise Bike (1109 euros).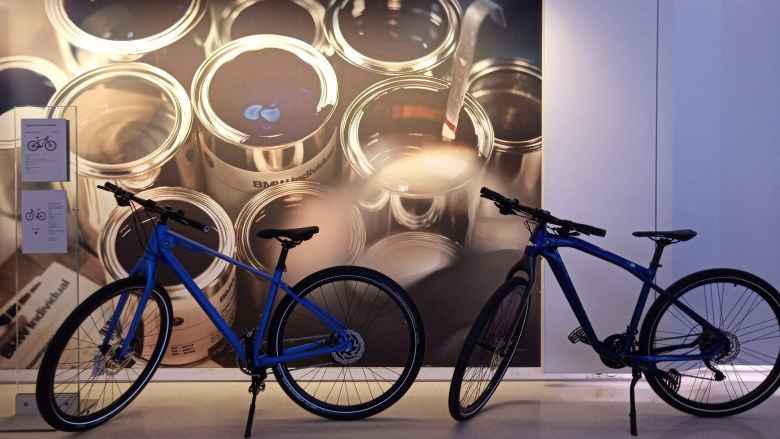 After that, I had to return to the airport. It was a short but pleasant visit, one in which I even got to practice a bit of French.