New Year's Challenge 2020
Back in my October 2019 post entitled Remembering Stacey, I wrote:
Stacey's birthday reminds me of what a supportive friend she was and how she pushed me to go beyond self-perceived limits, be it in climbing, running (fun fact: my first ultra-marathon ever was because of her, as a fundraiser), or pull-ups and push-ups. In that spirit, I hope to resume rock climbing soon and maybe do some sort of New Year's Challenge in 2020 in her honor. Probably not 2020 push-ups, but something out of the ordinary. Stacey was an out-of-the-ordinary individual, after all.
So on New Year's Eve, I hastily put together a plan of running two miles; doing 20 pull-ups and 200 push-ups with a 20+ lb. vest; and 20 rounds/lessons of Duolingo and Pimsleur Mandarin (combined total, not each).
Upon formulating the plan, at first I thought that maybe Stacey would be disappointed that there weren't any more zeros in the above numbers. But then again, I remembered she was always encouraging of everyone regardless of ability and aspirations. Plus I wasn't sure how hungover or exhausted I'd be on New Year's Day this year. I suspected that I might be up really late on New Year's Eve, which completely turned out to be the case as some friends and I hung out and the Magic Rat and then Bondi's well past the midnight hour.
This resulted in a late start (10:00 a.m.) and I knew that the Mandarin lessons could take some time. At least the physical part of the challenge was over within 40 minutes: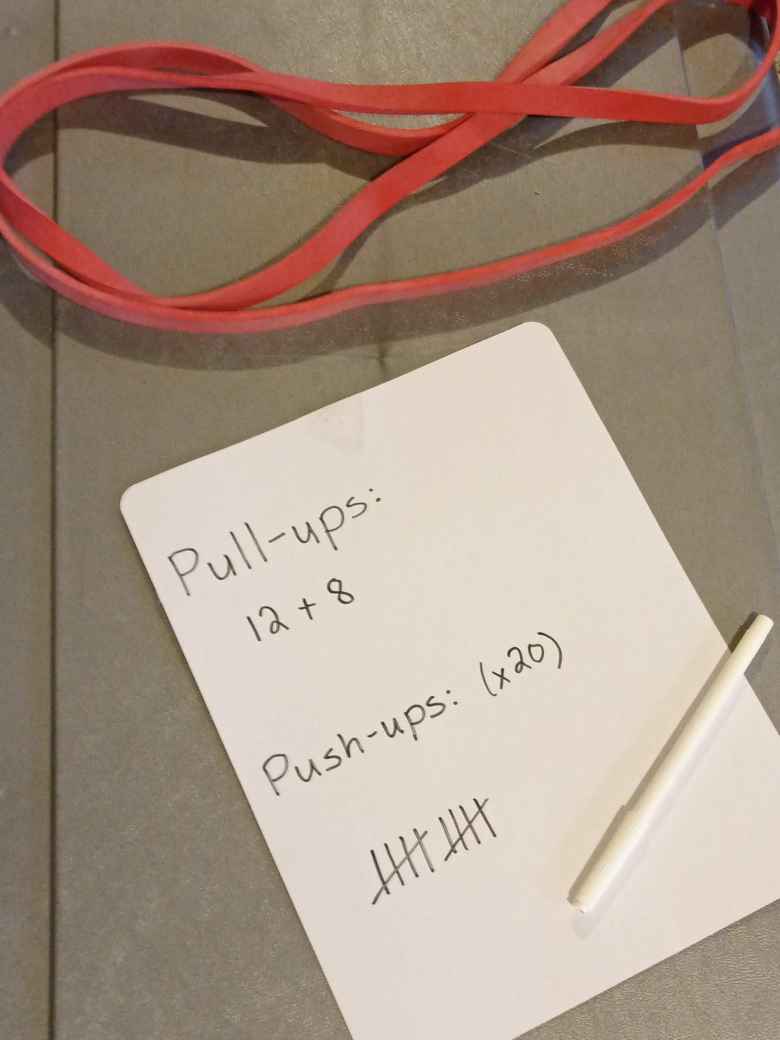 Getting the 2-mile run and pull-ups and push-ups out of the way was encouraging enough that after doing six rounds of Duolingo, I decided to up the ante a bit. Knowing that Pimsleur Mandarin lessons, at 30 minutes each, would take some time, I figured I might as well do some of them while I ran some more and biked.
So my final tally was:
Run 20 km, including 2 miles with 20+ lb. vest
Do 20 pull-ups and 200 push-ups with 20+ lb. vest
Bike 20 km on the recumbent bicycle on a trainer in the basement
Do 14 rounds of Duolingo Mandarin + 6 lessons of Pimsleur Mandarin IV = 20
I ended up doing five of the 30-minute Pimsleur Mandarin lessons while running and biking. Since I can't multi-task well at all, and it was more important to put in a good effort on the Mandarin, I had to run and bike pretty slowly. Still, 20 kilometers of each activity were physically taxing enough that I was pretty exhausted by the end of the day.
The challenge pretty much took the whole first day of 2020 especially with the late start, but I definitely feel like the decade has started out on the right foot.
Happy 2020 everyone!