The last time I was in China I was in Shanghai, so it seemed most appropriate that we just so happened to start this new trip where I left off. The trip got off to a speedy start—at 186 mph (301 kph) no less, thanks to my dad who had the fantastic idea of taking the Maglev from the airport to the end of the line in the Pudong district, just so we could ride the world's fastest magnetic levitation train.
The eight-minute ride that covered 18.6 miles (30 kilometers) was remarkably smooth, and it was a thrill to pass cars that were driving down the highway at three times their speed. Here's a brief video I took of it.
The only problem was that hotel was actually closer to the airport, and it turned out the taxi driver had no idea where the Howard Johnson Hotel was. Fortunately my dad had scribbled a pencil-drawn map in advance, and the driver, after practically screaming in a high-pitched, frantic voice kept trying to assure us that he wasn't merely taking us for a ride to extract a higher fare, got us there. Well that was an adventure! Now time for dinner.
My parents and I walked across the street and immediately found a local diner. All the menus were in Chinese without food photos, and I might as well been looking at a stone wall carved with ancient hieroglyphics.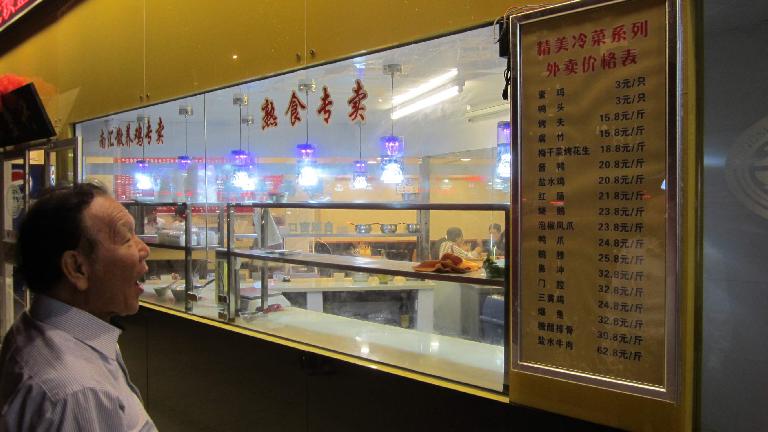 No problem, I thought, confidently walking up to the three young cashiers and asked in my best Mandarin, "Excuse me, do you have English?" My confidence quickly deflated when it appeared no one could understand me. Fortunately, my parents are totally literate in Chinese, so we did not starve that night.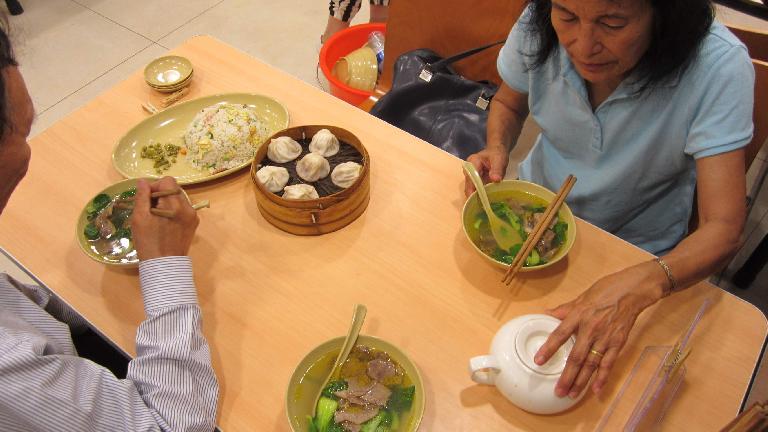 The next morning we found our tour guide at the hotel and group travel hence commenced. Our tour group of 19 hopped on a charter bus and went down to the trendy Xintiandi district which was also home to mid-19th century shikumen ("stone gate") houses on narrow alleys.
Then we went to The Bund where there were old buildings of European architecture due to British and French concessions during past centuries. We strolled Nanjing Road, took in a hazy view across the Huangpu River of the Pudong District which is home to three of the tallest buildings in the world.
The last place we visited was the City God Temple area including the Yuyuan Tourist Mart, where there were a lot of Ming and Qing style buildings and shops. Then we were off to Suzhou and half a dozen other cities before returning to Shanghai a week later.
The evening before leaving Shanghai was entertaining with visits to a Chinese health center and a jade factory. The highlight of the night was taking a riverboat cruise on the Huangpu River and taking in the lights of Pudong and The Bund.
It was a wonderful way to end a great trip to China, just as we had done 12 years before.