After going for a run in the morning, my bud Manuel and I biked over to Old Town on the Cannondale F700 mountain bike and Huffy Cranbrook cruiser, respectively, to check out the motorcycles and cars at the annual Realities Ride & Rally. There were hundreds of Harley-Davidsons as expected, but I was surprised to see there were a couple dozen classic cars there as well!
While I like Harleys (I ride a Buell that was made by H-D, after all), their sheer dominance at events like these is almost overwhelming. And in truth, the main hogs I am interested in are the relatively svelte ones like the Sportsters.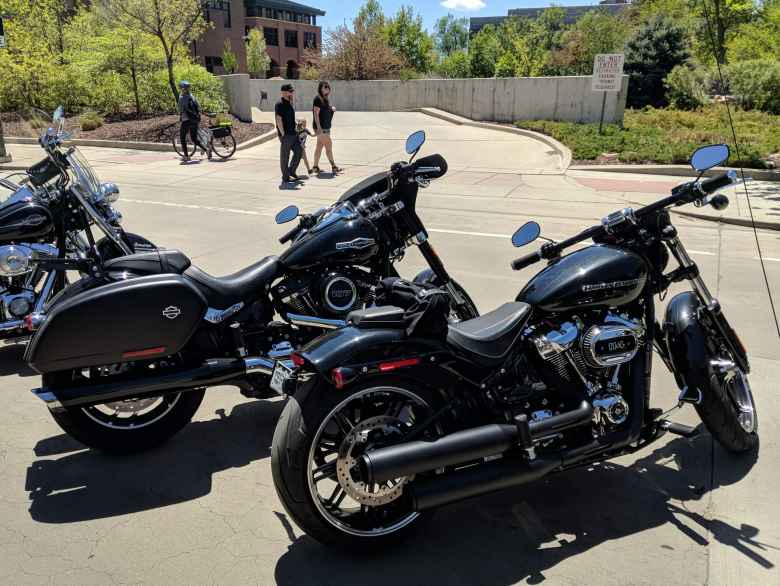 The H-D Street 750 is kind of my style, too. I test drove one on a treadmill at the event's Stationary Ride Experience, which is good for people who had never ridden a motorcycle before like the woman who went before It afforded the auditory sensations of the exhaust (which did not sound like the stereotypical loud-pipe ear-splitter at all, neither in pitch nor volume) and the tactile feel of the clutch and shift levers. The latter felt very familiar due to having ridden a Sportster Iron 883 on the Tail of the Dragon two years ago. As far as I could tell, those parts were from the same parts bin.
By far my favorite bike of the Realities Ride & Rally, however, was a 100-hp 2019 Indian Scout Bobber that I had never laid eyes on before. Talk about love at first sight.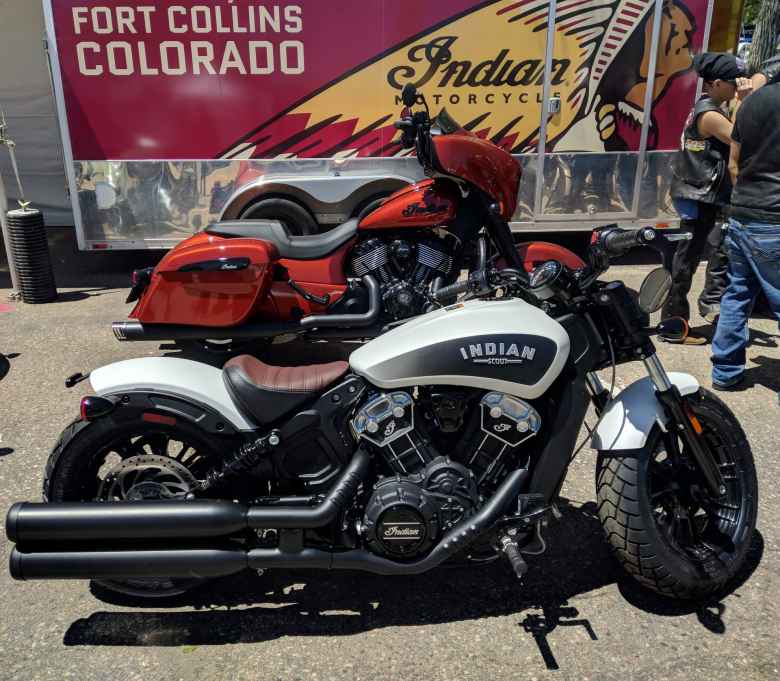 With its muscular curves, blacked-out metals and elegant chrome details, it was like an American fitness model wearing an understated black dress and white jacket along with glittering jewelry and a tanned leather Chanel handbag to dinner. This would definitely be a leading candidate for my next moto were I to ever replace the Buell.