Farewell to Peter, my PT Cruiser GT
Four and a half years. That is how long I had Peter, the Cool Vanilla Chrysler PT Cruiser GT. Until now. Yep, I sold him.
I bought the car in the summer of 2015 in Denver, from someone who had taken very good care of it as evidenced by all the maintenance records.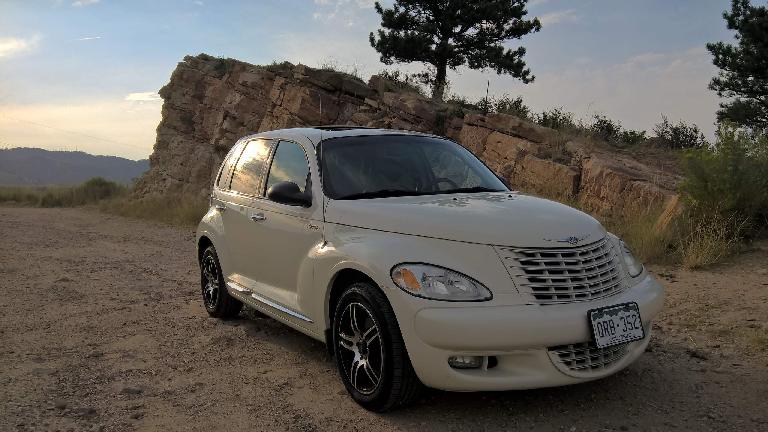 From that time on, the car was a reliable, versatile vehicle that had gobs of cargo room afforded by flexible parcel shelf and rear seat configurations that belied the car's exterior size. Almost immediately, we went on various journeys, including a camping trip at Chadron State Park in Nebraska with Maureen after visiting Carhenge.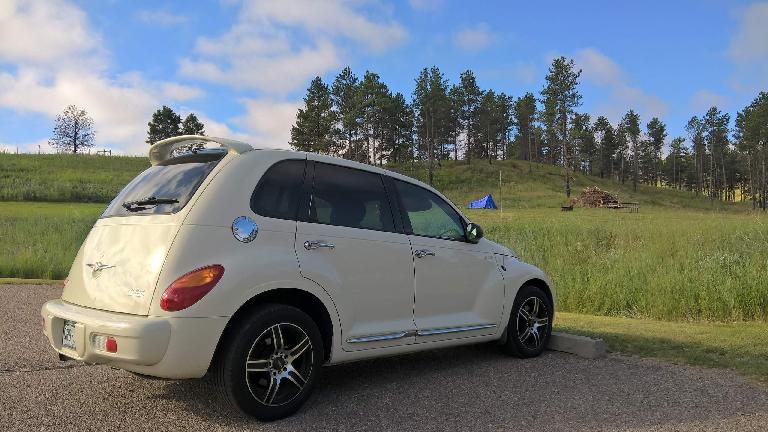 Then it was my near-daily driver in Central West End, St. Louis, where I lived for half-a-year. Peter even met some relatives there one night: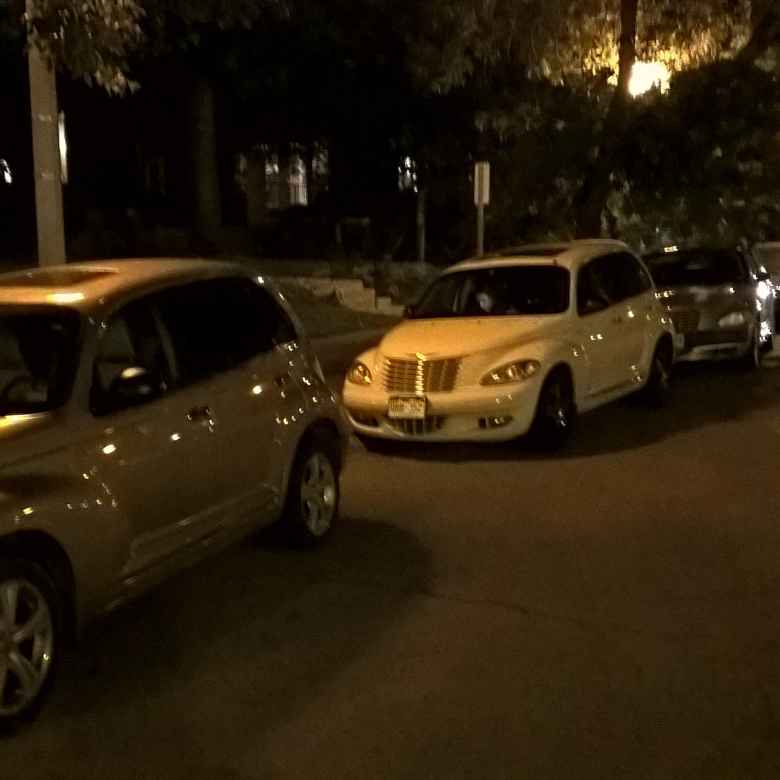 In 2016, we returned to Fort Collins, but the adventures continued. One of the best trips was this hiking and camping adventure at the Black Elk Wilderness with my friend Diana and her fellow academic researcher, Saar, visiting from Belgium. The Black Hills of South Dakota remains one of my favorite places within a 325-mile radius of Fort Collins.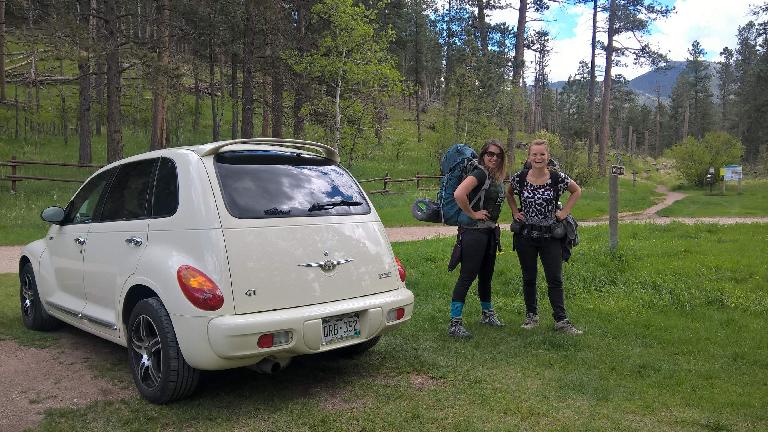 Of course, one of the more recent fun events was making a brief cameo at the 2019 Cruise the Rockies event, where PT Cruiser enthusiasts from all over the nation brought their cars to nearby Windsor, Colorado.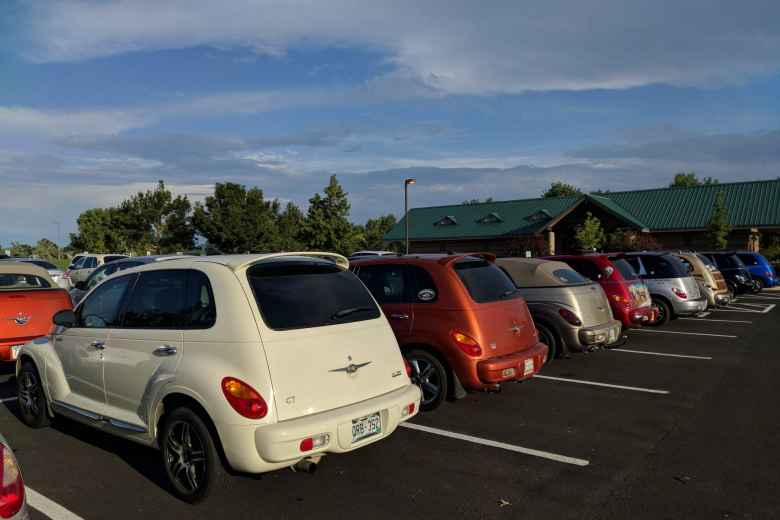 Meanwhile, with my enthusiasm for cars reaching a crescendo in many years—particularly after an impromptu scenic drive with my friend Manuel in February, an amazing road trip in the Pacific Northwest in a magnificent Pontiac Solstice GXP roadster, car shows such as SEMA Ignited, and the recent Ford v Ferrari movie—I started to plan to sell the car to make room for another interesting machine on four wheels. And then the transmission in Maureen's Civic Hybrid went kaput and the cost of repair would have exceeded the vehicle's worth. She needed a new car, and soon.
Long story short: Maureen is now the new owner of Peter! There's no person I'd rather sell the car to, particularly because she already knows Peter quite well (having driven him in St. Louis some and been in the passenger's seat countless time) and actually appreciates the PT Cruiser's polarizing styling. Generally I am reluctant to engage in any financial transactions with people I know, but I had a lot of confidence that Peter would be a safe and reliable car for her and that she would be very hard-pressed to find a better vehicle at its price-point.
To make sure that was the case, in the last couple months I replaced the battery, tires, spark plugs, spark plug wires, and PCV valve. I also had a shop replace the timing belt. Maureen shouldn't have to get any work done on the car for the next 20,000 miles aside from routine oil changes and tire rotations. (Complete repair log is here.)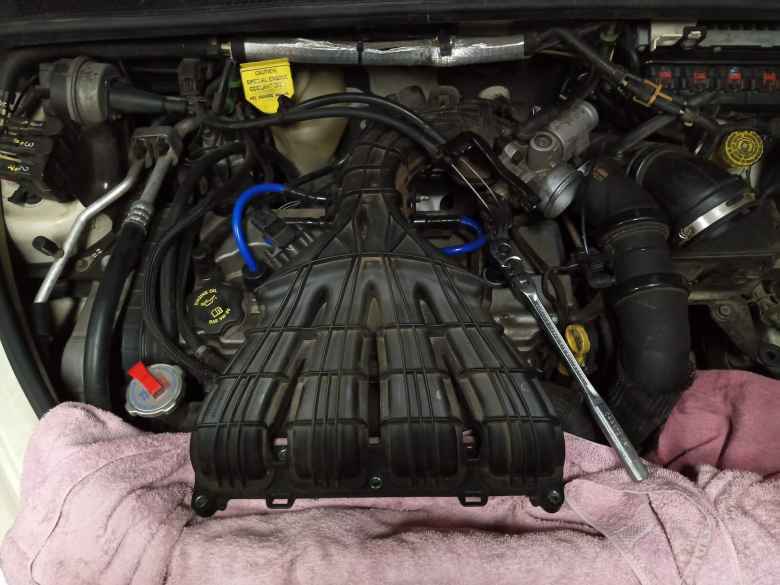 The night before the car was officially Maureen's, some friends came to officially say goodbye to Peter after we watched the Christmas movie Elf.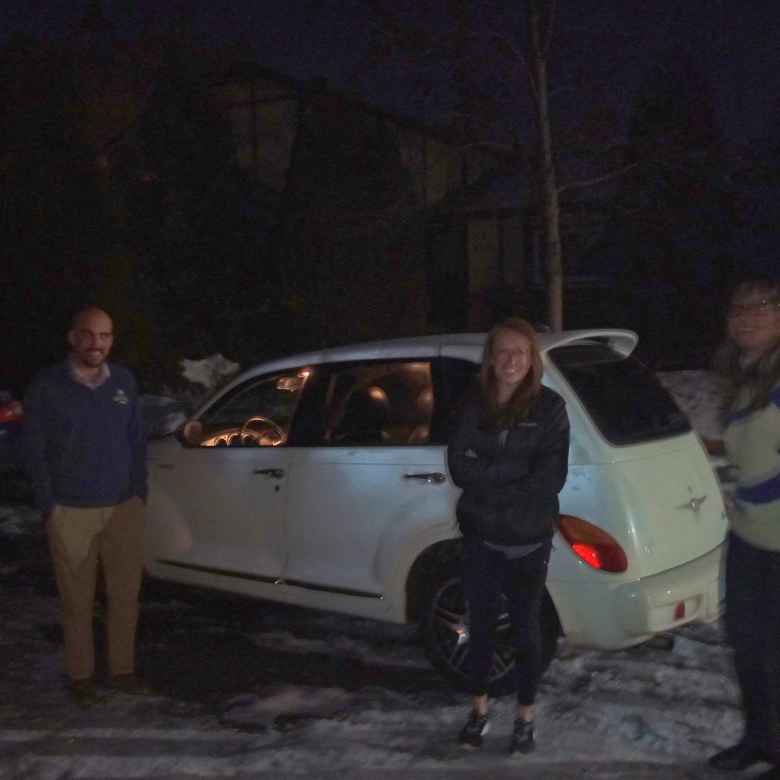 So it is farewell to the most practical car I've ever owned (the only car I've ever had with an automatic transmission, front wheel drive, five doors, and removable seats).
Well, sort of. Another great thing about selling the car to Maureen is that I will get to see Peter when we visit!