My First Bike Rides in Spain
As described in previous post, I received my bicycle four weeks after I had shipped it to Spain. Then I put it together more than three weeks later.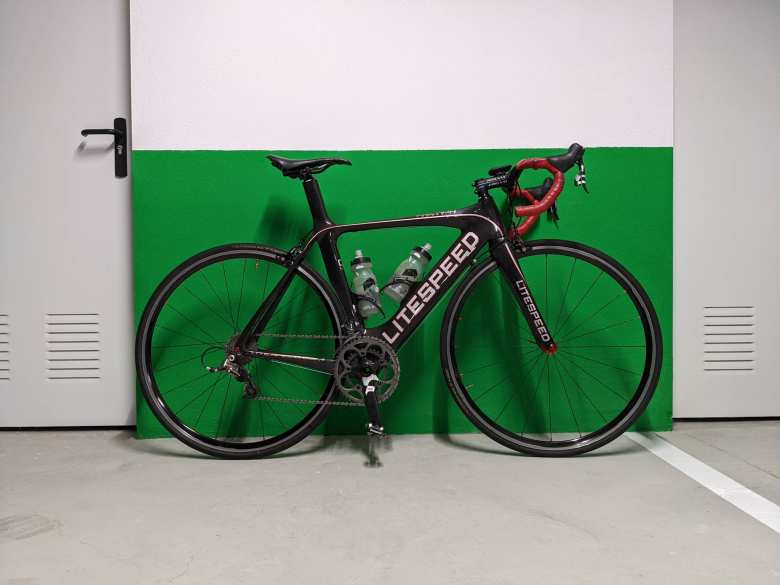 Yet another four weeks passed before I wheeled it outside. Finally, I rode it for the first time in my new country!
Why such a long time? First, there were travels to other Spanish cities like Barcelona, Malaga, Ronda, Nerja, Vigo, and Santiago de Compostela. Then I focused more on training for one half of a half-marathon to test my running speed.
There also was the issue of the weather. The last couple of weeks has been particularly windy. Or cold. Or drizzly. They were conditions fine for running, but not what I wanted to bike in for the first time in my newly adopted country.
In truth, all the above are lame excuses. The main reason is I had been apprehensive about biking in Galicia without a good idea of where to ride. Pontevedra has cycle-specific trails, but there are often pedestrians on them. The streets are narrow with no shoulders. There are roundabouts every 400-1000 meters. Cars in Spain are small, but an accident with them could still be lethal. Etcetera.
I needed to build confidence by observing where Spaniards were riding. I also did some homework: looking at routes on apps like Strava, Komoot, Wikiloc, and RideWithGPS.
The last two apps had one route in particular that intrigued me as it was part of the Camino de Santiago from Pontevedra. I had already run the first few kilometers of it. If it was safe for pilgrims, I reasoned, it must be safe for cyclists.
Finally, I ventured out and rode it. The warm and windless afternoon was practically begging me to do so.
How did it go? This 40-second video contains snippets from my one-hour ride.
From the video footage, you can see a few things:
My GoPro was pointing down most of the time. Whoops.
The bicycle computer registered 0 km/hr the whole time because it never locked in on GPS satellites.
Part of the route was on cycle trails and gravel paths.
I was never riding particularly fast.
What you can't see, however, are some of the steep, short climbs I rode up and down north of Pontevedra. Or the roundabouts. Or the busy two-lane road that I ultimately turned around on. Or the pilgrims.
I also forgot to replace the Presta-to-Schraeder adapter onto the rear valve stem when I pumped up the rear tire with air. So when I stopped by a gas station to use their air compressor, I couldn't add more air to the tires.
You can conclude, then, that the ride did not go perfectly. But I had biked in Spain. For the first time!
I have another route in mind to try for next time. I'll try not to procrastinate for weeks again before doing that one.
An International Traveler
The Super Bike has now ridden in 15 states and 3 countries (USA, Canada, and Spain).
Second Bike Ride
I went for another bike ride a few days later to explore a trail by the Lérez River for 6 km. This trail would have been better suited for a gravel, hybrid, or mountain bike. But I made do with my road bike.
I returned on comfortably wide, paved roads that featured good climbs. Unfortunately, my camera was pointing down again, so I discarded those video clips. The cyclometer was still registering 0.0 kilometers too. I solved that problem for the third ride with a firmware update.
Fourth and Fifth Bike Ride
For my fourth and fifth bike rides, I rode this loop below:
This route had a good mix of hills without too much traffic. Here's a video: