Small World Coincidences: A String of Serendipitous Encounters
Have you ever experienced a series of coincidences that left you in awe of the world's smallness? That's what happened to me in the last eleven months. I was fortunate enough to have five el mundo es un pañuelo moments that reminded me of how connected we all are.
Barcelona rendezvous
My fiancée Andrea and I went to Barcelona, only to learn that a buddy's girlfriend from Texas was also in the city for a work trip. To our surprise, she was staying in a hotel just one kilometer away from ours.
We ended up having breakfast together before Andrea and I left town.
Chance encounter in a small town
In August, I volunteered at VaughanTown, an English immersion program in a tiny Spanish town called Abánades (population: 30). Here, I met a student named Cristóbal (shown in the featured photo of this post). In the midst of a conversation, we discovered that he was a friend of my buddy Manuel of Fort Collins, Colorado. They went to university together ten years ago in Córdoba!
Fort Collins reunion in Kauai, Hawaii
In September, Andrea and I met with my friend Dave, who used to live in Fort Collins. The day before the Kauai Marathon, we participated in a group training run led by Tyler McCandless, another athlete from Fort Collins. He's even on the board of directors of the Fort Collins Running Club like I was.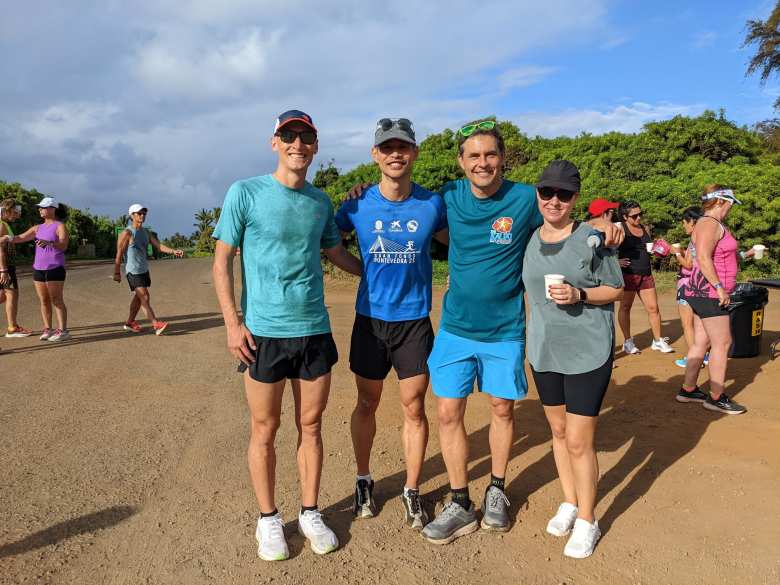 Surprise meeting in Lagos, Portugal
After hiking the Rota Valentina in Lagos, Portugal with friends, I received a message from my friend Josh of Fort Collins. He saw on Strava that I was in Lagos. What was funny was he and his wife were vacationing there too! I had not even heard of Lagos until a few days prior. Yet, we had a chance to meet up for dinner that evening in this small Portuguese town.
Like Tyler mentioned above, Josh is also an FCRC board member!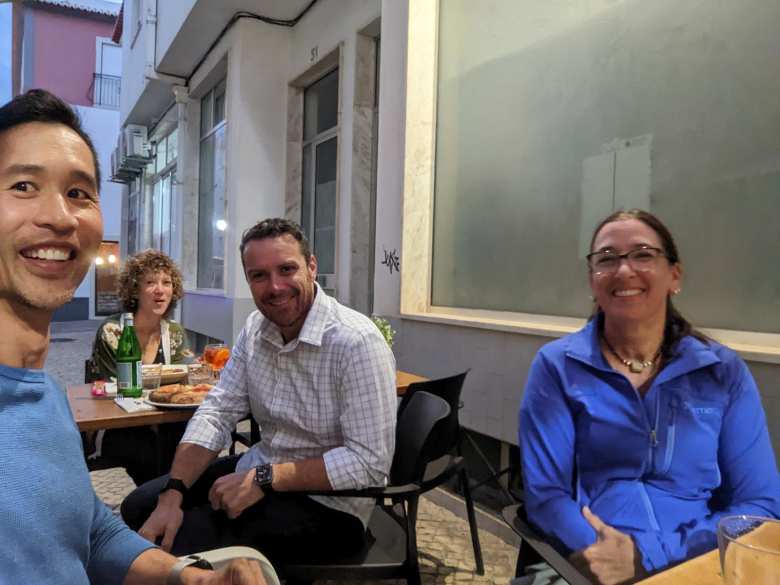 Connecting at the airport
On my way back to Spain on January 2, I had a layover in Dallas at the DFW airport. To my surprise 15 minutes after landing, I received a message from my friend Sayuri of Chihuahua, Mexico, who was also at the airport for a connection. Neither of us had any idea in advance that we'd be at DFW at the same time. We were able to catch up for 15 minutes.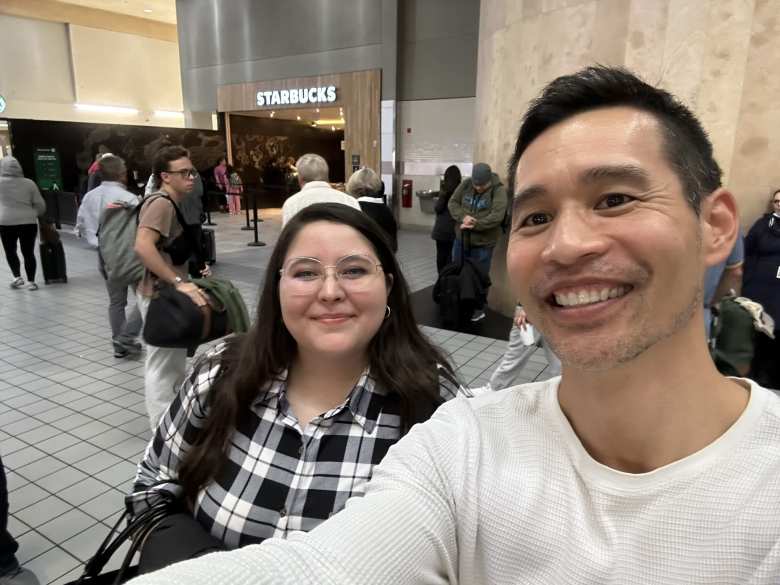 These small world encounters left me in awe and reminded me of how connected we all are. It's amazing how the world can feel small when we least expect it.
Which one of the above do you think was the most remarkable coincidence?