From 2002-2004, I started planting the seeds of making an escape from the San Francisco Bay Area to somewhere with less traffic, a greater sense of community, a better life-work balance, a lower cost of living, and yet was still an ourdoorsy paradise. During this time, I created a list of a few dozen cities to potentially move to. In 2005, I pulled the trigger: I quit my job, sold my home, and embarked on a four-month journey around North America to visit every town I was considering.
Below is a summary of this journey, an adventure that would take me through 18 U.S. states and 2 Canadian provinces. "Research" through the western part of North America was done out of a forest green Alfa Romeo convertible.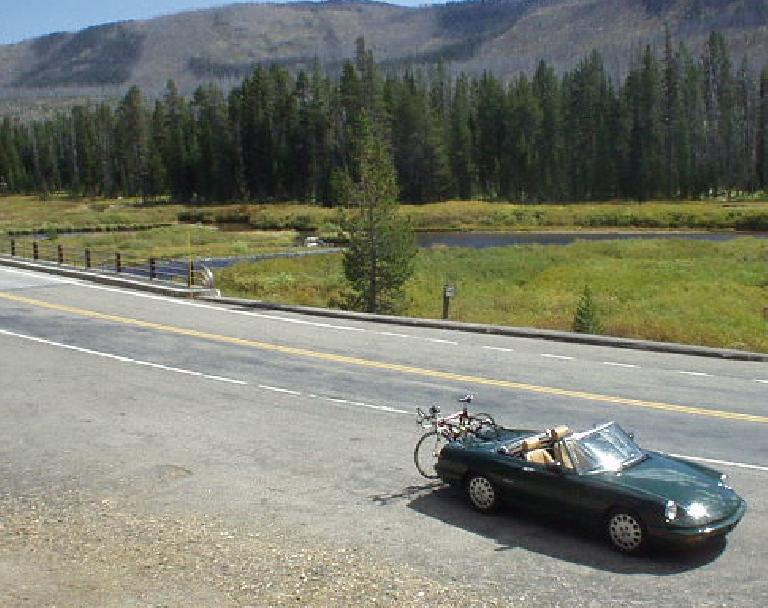 Objectives
To explore all the places in North America that I was considering moving to. At the end of the trip, to make a decision as to where to live. (See my U.S. Cities Comparison to learn about my criteria.)
To visit friends around the country.
To see many of the sites I have always wanted to, including national and state parks along the way.
Itinerary
Below is the itinerary and status of my write-ups on the various cities.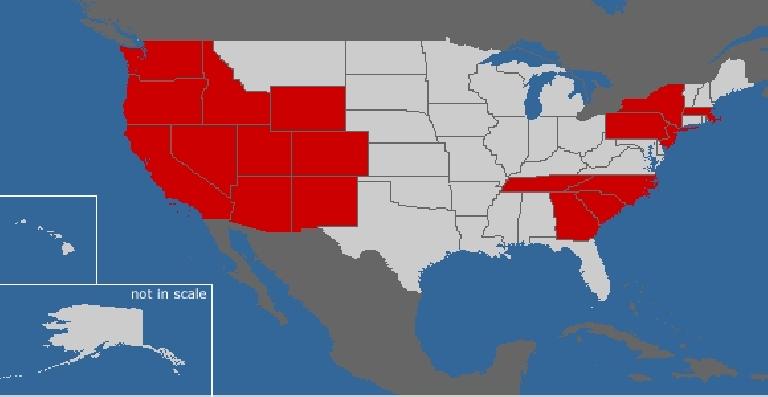 Southern Excursion
March 15: Durham, NC
March 16: Chapel Hill, NC
March 18: Asheville, NC
March 19: Knoxville Marathon
March 21: Knoxville, TN
March 22: Atlanta, GA
March 24: Athens, GA
March 25: BMW Zentrum
March 25: Backing Up Museum
March 28: Kitty Hawk, NC
March 29: Raleigh, NC
Northeastern Trip
April 14: Boston, MA
April 18: Boston Marathon
April 22: State College, PA
Western Road Trip
July 2: Eugene, OR
July 3: Portland, OR
July 4: Foot Traffic Flat Marathon
July 5: Oregon Coast
July 29: Brokeoff Mountain, CA
July 29: Lassen Peak, CA
July 29: Burney Falls, CA
July 31: Crater Lake, OR
August 1: Bend, OR
August 2: Smith Rock, OR
August 3: Mt. Bachelor 100, OR
August 5: Redmond, OR
August 6: Sisters, OR
August 8: Hood River, OR
August 10: Beacon Rock, WA
August 10: Yakima, WA
August 11: Stonehenge, WA
August 12: Windshield Repair
August 13: Cruise the Gorge, OR
August 14: Torture 10,000, OR
August 14: Portland Bridge Ride, OR
August 21: Portland, OR
August 22: New York City, NY
August 24: Montclair, NJ
August 25: WA-503 to Mt. St. Helens
August 26: Seattle, WA
August 26: Bellingham, WA
August 26: Vancouver, BC
August 27: Squamish, BC
August 29: Canada Route 3
August 29: Spokane, WA
September 1: Coeur d'Alene, ID
September 2: McCall, ID
September 2: Boise, ID
September 3: Idaho Falls, ID
September 4: Yellowstone, WY
September 4: Jackson, WY
September 6: Pocatello, ID
September 9: City of Rocks, ID
September 10: Logan, UT
September 10: Ogden, UT
September 11: Provo, UT
September 11: Steamboat Springs, CO
September 12: Rocky Mtn. Nat'l Park, CO
September 12: Estes Park, CO
September 12: Fort Collins, CO
September 13: Loveland, CO
September 14: V8 Club Western Nationals
September 15: Breckenridge, CO
September 16: Golden, CO
September 16: Boulder, CO
September 19: US-550, CO
September 19: Silverton, CO
September 19: Durango, CO
September 20: Gasoline Prices
September 20: Taos, NM
September 20: Santa Fe, NM
September 21: Flagstaff, AZ
September 22: Sedona, AZ
September 23: Phoenix, AZ
September 26: Las Vegas, NV
October 1: Medford, OR
October 2: Ashland, OR
October 3: U.S. Cities Comparison
October 19: McKenzie Highway, OR
The Final Leg and New Home
October 29: Plan B
October 30: Fort Collins Awards
October 31: Halloween in Fort Collins
December 14: Home At Last
December 18: Rist Canyon 100k, CO